MONTHLY
RECURRING
SUBSCRIPTION
SIMPLE AND EASY
$8.99
Billed Monthly
THREE MONTH
RECURRING
SUBSCRIPTION
GREAT DEAL
$22.95
Billed Every Three Months
  ClickBank is the retailer of products on this site. CLICKBANK® is a registered trademark of Click Sales, Inc., a Delaware corporation located at 917 S. Lusk Street, Suite 200,Boise Idaho, 83706, USA and used by permission. ClickBank's role as retailer does not constitute an endorsement, approval or review of these products or any claim, statement or opinion used in promotion of these products.
Reduce Distractions!

Get More Energy!

Hit Those Deadlines!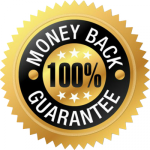 These Guys Love Us

Why I Subscribed…
"Focus@will gives structure to my workflow!"
"Extra office noise at work - the past 2 weeks focus@will has made a massive difference in my concentration and reducing the open office general noise I work in (which as an introvert I detest lol) Thankyou!"
"I can't concentrate without it."
"how it helps me focus for studying"
"I expect that innovation into this area will continue with your service, especially in the area of brain research and improving performance. I am a teacher and want to play music that increases the students concentration and performance."
"Ability to be more productive when using your music."
"a crying baby next door!!"
"Desire to server my customers to my absolute best"
"1 day left of free trial."
"Because It actually works"
"I am finding that having the Focus@Will playing is increasing my focus while working. Not trying to multitask as much!"
"I felt that Focus@Will was in some way helping me focus at work/school and also helps have a structure to my schedule, help maintain and respect it with the timer."
"I enjoyed the trial and am happy that I can change my mind within 30 days with no questions asked."
"I do like how the music helps me keep focus. It seems to have worked for my free trial so I'll continue for a month to see if I really like it and if I do I'll probably get the year subscription to save money."
"after long travelling I am back in the office and I missed focus@will"
"I am working in a shared office and background noise is rather high; it works with the playlist from this site to focus better at tasks at hand"
"A good price. I wanted to join before but I felt paying as much for Focus as I pay for Spotify (student rate) was too much for relaxation / background music. I realise this is highly subjective, but that was my own feeling."
"The fact that I've missed using the app over the last couple of days. It really has boosted my productivity, and creativity - not only did I rip through building a new company website in a day and a half, but I found it much more easy to write business proposals (and I was a lot more focused and creative in so doing) By the way, I came to this app through a referral from my husband, who's been using and loving it since June (but only told me about it 20 days ago!). He deserves a referral bonus or pointing me in this direction!"
"I can't get over how much of an improvement my focus has gained with this program. Working as an adjunct professor and marketing professional, I'm constantly reading, writing, or doing some other activity. I feel that I'm actually finding more free time, because I'm finishing projects with a higher level of efficiency. I can't tell enough people about this service."
"Free trail convinced me!"
"Actually got some work done. ADHD is more under control now."
"Having used focus@will successfully for a year."
"I am a writer and use this product to help focus my attention. I've enjoyed focus@will for over a year and wanted to continue."
"I can find good music on YouTube as well but I really don't like having to stop focusing on work to change music or to be interrupted by commercials."
"Ability to combine non-distracting music/sounds with a pomodoro-style timer"
"have to get a million projects done in a very short amount of time."
"During my trial period I had this one really good study session. I experienced that wonderful state of flow that has eluded me for months."
"I did a free trial when y'all were in your basic stages and despite going through various med changes at the time for my ADD and severe anxiety issues this program consistently worked and kept me more focused (with less panic) than I could have ever imagined possible. Also y'all and this program did wonders for my confidence in myself regarding being able to handle anything life needed me to do regardless of my issues. Thank you so much!!"
"Experiencing the free trial and using the email tips to improve the experience. Quite simply, I got more work done when I used it."
"I am desperate for help in focusing on what I need to get done."
"Focus@will takes away the drudgery of mundane programming tasks."
"I am finally able to sit for hours reading a book."
"Been meaning to since trial expired and I'm starting up another semester of school."
"Doesn't allow me to find "the perfect" music for the task I'm doing.... that can sometime derail me all day. LOL"
"Decided to invest in my productivity. Part of my plan to buy a home."
"Business Insider article from April 2014 had a link to "Chillout Music for Study - Work - Focus - Concentration - 1 hour" and I've used it almost every day since."
"Desire for increased focus"
"Hope to be more productive."
"After using the trial period and noticing a dramatic improvement in my focus I tried but couldn't go back to working while listening to my Spotify playlists..."
"I am a classical musician and listening to music in the background to help focus has always been terrible. If it's classical I like the music to much so I stop working and listen, if it's other things I've generally been distracted by it. I'm hoping this will work on musicians who often can help but focus on the music!"
"I am easily distracted and need to focus when I write for my business. I have had several really good sessions with Focus@Will during the trial period and will gladly pay for that extra help to up my productivity."
"Above all, the science behind it. It really works. "
"I believe that this service can help me progress toward meeting my goals."
"Focus@Will has had an enormous impact on my productivity in a really short amount of time. I'm a location independent professional, and since I often work out of a home office or coworking space, this is invaluable to me. Thanks!"
"Happy to support a nicely curated stream of music perfect for work. The added concentration level is a great bonus."
"After trying focus@will for a week I was able to focus more at work, and at night listening to the music I was able to fall asleep."
"A recommendation from my brother."
"Good quality product. Hope to listen to classic opera soon"
"Because I have a very intense project to work on!"
"I didn't want to interrupt my concentration level ! thank you"
"Headache and my inability to focus."
"1 year subscription for focus @ will"
"After 3 trials and trying many other solutions. It simply comes down to the uninterrupted flow of focused music in Alpha Chill. Just plain awesome."
"I am struggling with lack of focus and cannot get anything done. I thought I would resort to focus at will to help me with the concentration."
"I enjoy the fact that focus@will can get me on a level that is hard to achieve without the music"
"After a bad night sleep being confronted with my noisy work office, while having loads of work. So I'm looking forward to getting focused with your great sounds!"
"I don't want to lose the productivity I have gained during this free trial session. I would have never bought the product without the free trial. Keep the free trial available!!"
"I don't have much money, but good music is always woth it."
"desperate to catch up with backlog of paperwork"